Green transportation: 3 Great & Small EVs of the Month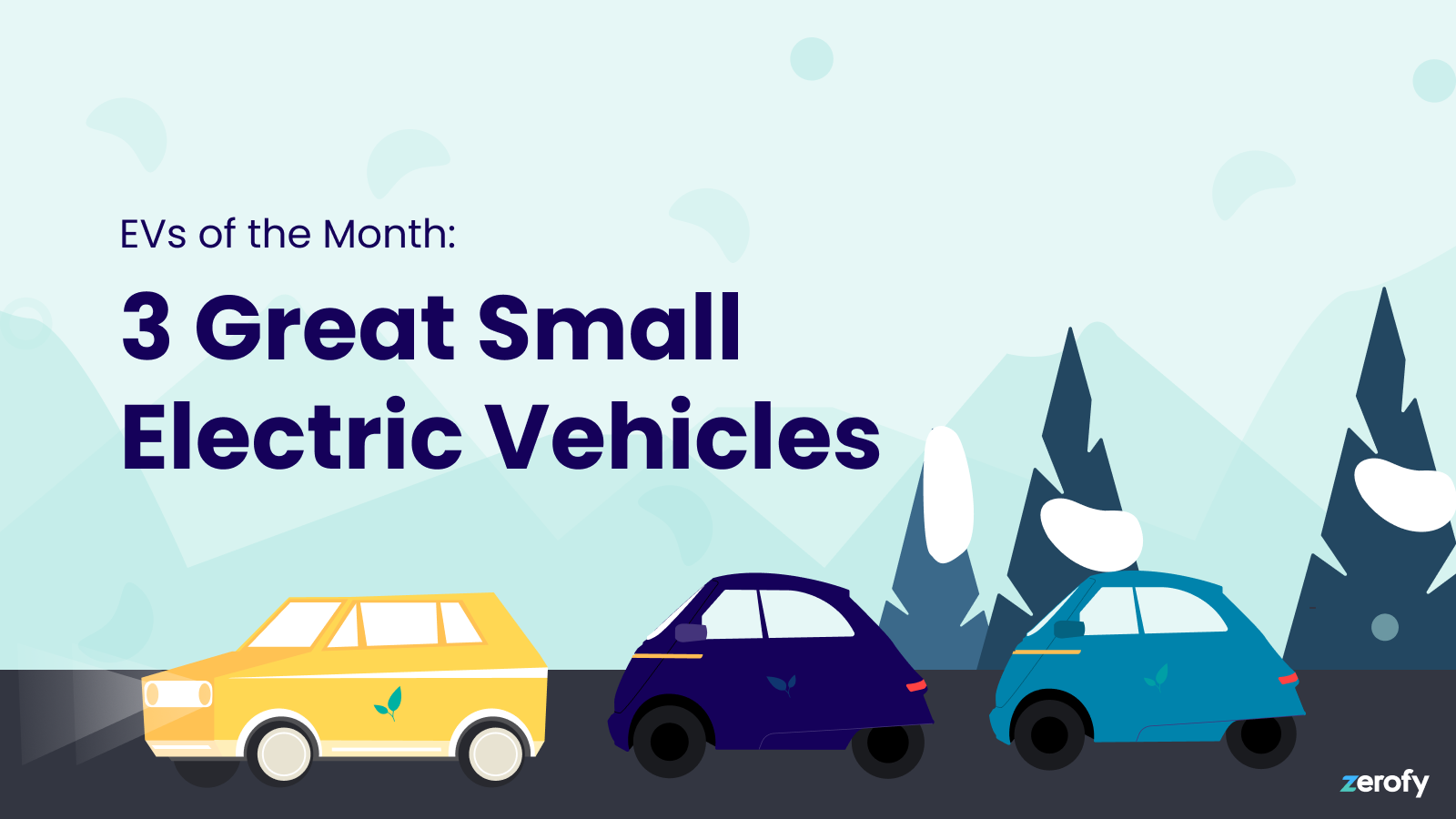 At Zerofy, we are big fans of electric vehicles. We recently realised that in our EV of the Month series, we hadn't yet highlighted any of the interesting very small options on the market. This isn't because they don't have benefits; there are many upsides to purchasing a small vehicle, especially for those living in cities and without significant cargo capacity needs. They can be easier to park and manoeuvre, a clear draw for those in urban areas with competitive downtown parking. They tend to have good manoeuvrability due to a lower centre of gravity. Additionally, smaller vehicles are often more affordable because manufacturers use less materials when making them. They can also be a real asset as a second car for a household, used for quick day-to-day errands. If you want to reap the benefits of a smaller vehicle, and also drive electric, read below for three great choices.
2023 Mini Cooper Electric
The Mini Cooper is one of the most recognisable vehicles globally. Manufactured by BMW, the Mini Cooper was first introduced in the early 2000's and has a distinct retro aesthetic. Now with the Mini Cooper Electric, BMW is offering a small and relatively affordable EV with the same look. At 3.8 metres in length, it's the largest of the three small EVs listed here.
Price: €35,700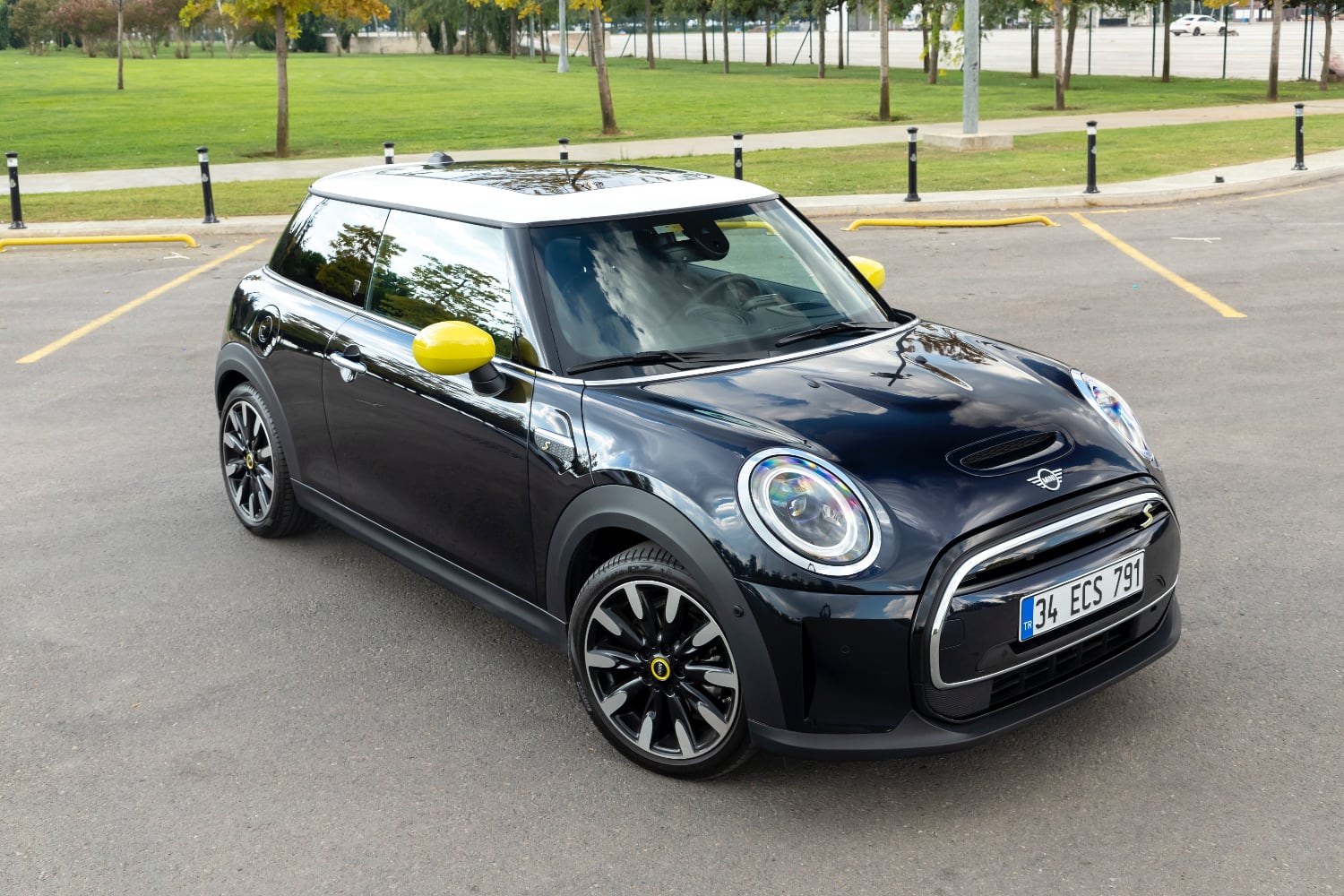 Specs:
This small EV is a good fit for you if you:
Live in an urban area
Need flexibility to be able to drive on roads with higher speed limits
Are using it for medium trips and not for regular longer trips
Need a second car but don't want something as big as your primary one
Want a small car but still a bit of room for items in the vehicle as it has 246 litres of cargo capacity
Might be taking your kids to school or going on family outings in the city in it it, as it has 4 seats
Video:
What's your household carbon footprint? Find out with Zerofy
Microlino
The Swiss-made Microlino, marketed with the tagline "this is not a car", is a cross between a car and motorbike with a sleek look inspired by the bubble cars of the 1950s. At 2.5 metres in length, it falls in the middle size-wise of the three vehicles included here, but can still be parked cross-wise in a parking spot, with three fitting in one conventional parking spot. Continuing the bubble car inspiration, the Microlino opens from the front, allowing a driver who cross-parks to just walk out directly onto the sidewalk. Microlino markets this as an added safety bonus as the driver or passenger don't need to step foot on the street.
Price: €15,000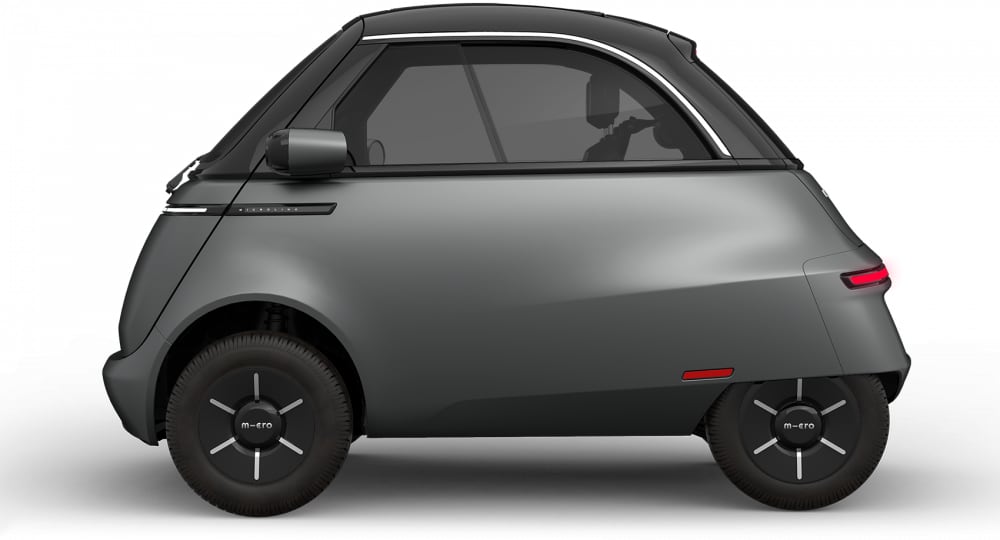 Specs:
Battery: three options are 6, 10.5 and 14 kWh
Range: based on above, three different options are up to 95 km, 175 km, and 230 km
Top speed is 90 km/hr
Charging is type 2 with the 6 kWh battery charging in 4 hours, the 10.5 kWh battery charging in 3 hours, and the 14 kWh battery charging in 4 hours
2 seats
Can also be parked in motorcycle parking spaces!
Video:
This small EV is a good fit for you if you:
Want to use it for small errands, like getting groceries or picking your kid up from school, as it has no frunk but 230 litres of trunk volume (almost as much as the mini)
Aren't using it to take multiple kids to school
Like the retro aesthetic
Want something ultra-compact but need to be able to drive on some higher speed, non-highway roads
Citroën Ami
The Ami from Citroën is a pretty unique EV. It's actually a 100%-electric quadricycle that was designed as an alternative to electric scooters. With a length of 2.41 metres and a turning diameter of 7.1 metres, the Ami is seriously compact. Since it isn't technically a car, Ami can be driven by those 14 years or older in France, and 16 years or older on average in other European countries, depending on licensing rules. Plus, for those in France, there is a program for long term rental or a car sharing arrangement of the Ami.
Price: €6,000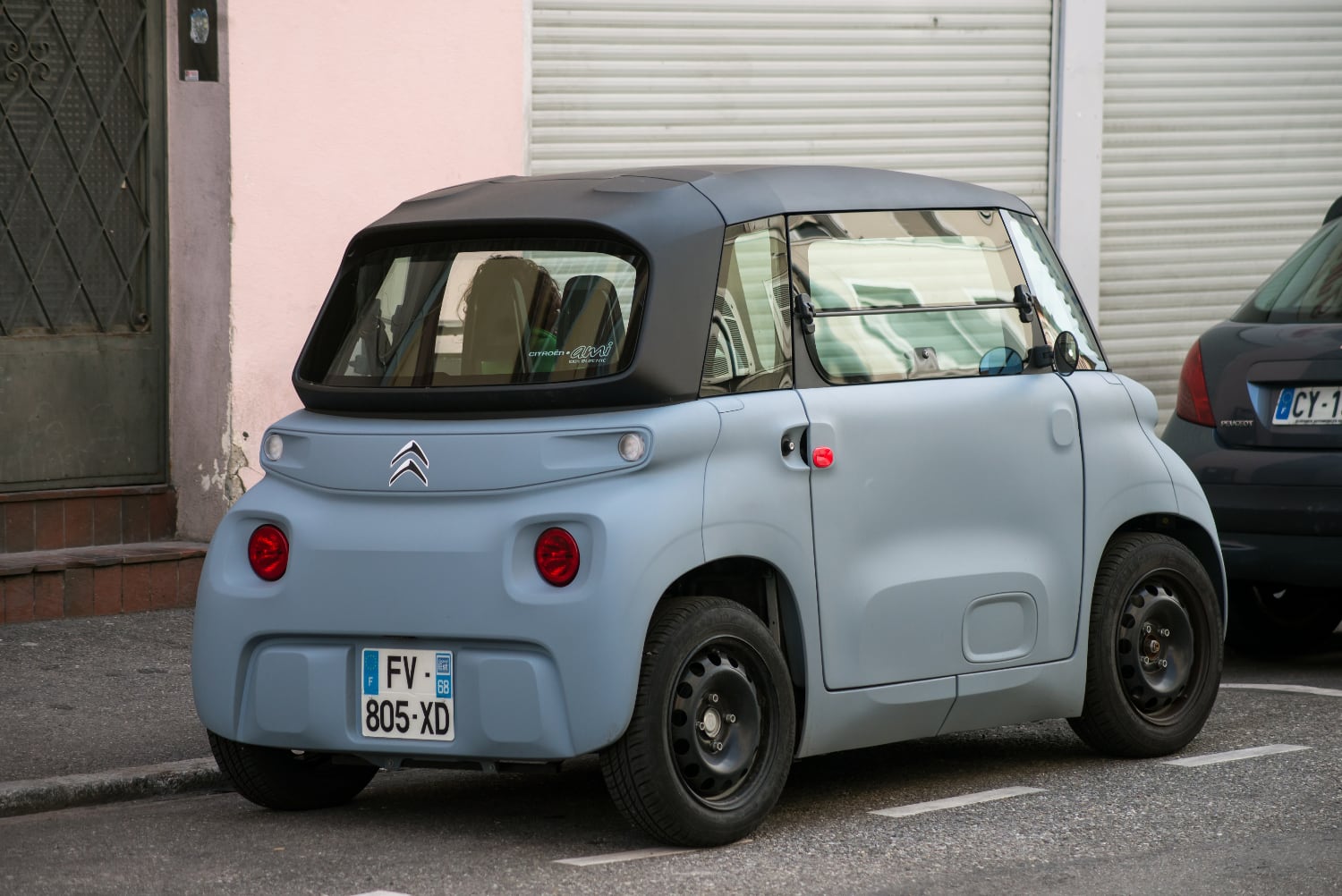 Specs
Range: Up to 70 km
Top speed: 45 km/hr
6 kW electric motor with a 5.5 kWh lithium ion battery under the floor
Charges in 3 hours from a 220v socket
Luggage capacity of 63 L
2 seats or a cargo version with 1 seat and useful volume of 400 l
Video:
This small EV is a good fit for you if you:
Will just be driving around a busy city and not getting on a highway or any higher-speed roads
Simply want it for getting around and don't need to cart any items around as it has no frunk
Want something for your teenager to get used to driving in (think driving to a friend's house across the neighbourhood)
Want an EV but are on a budget
Aren't extremely tall
Like the super low efficiency of this vehicle that is supposed to be about 60 Wh/km
Are small electric cars better for the environment?
Large cars are often criticised for being a particular burden to the environment. This certainly holds true for vehicles with internal combustion engines, but is it also true for electric cars?
There are two factors that are important related to the environmental impact: emissions during production and emissions from use. The emissions from production mainly relate to battery size and also to a lesser extent, vehicle size. Emissions during use relate to the car's consumption, or how much electricity is used for each kilometre driven. This is usually measured in Wh per km (or kWh per 100km). The interesting thing is that some available small cars are very efficient, but some larger cars can beat compact vehicles in efficiency. Tesla vehicles in particular are known to be very efficient, so much so that a Model 3 and Model Y (a compact SUV) are more efficient than a tiny Fiat 500e. We summarise this in the table below:
Car
Type of Car
Battery size
Efficiency Wh/km
(at 90 and 120 km/h)
Mini Cooper
Small
32 kWh
128/177
Renault Zoe
Small
52 kWh
147/ - (winter)
Fiat 500e
Small
42 kWh
146/213
Tesla Model 3 Long Range
Compact sedan
82 kWh
136/180
Tesla Model S (LR Raven)
Large Sedan
100 kWh
144/196
Tesla Model Y
Compact SUV
82 kWh
148/206
Audi e-tron 55
SUV
95 kWh
225/308
Related reading:
Driving EV's in Winter: Fact vs Fiction
Wallbox EV Charger: How to Choose the Right One