New Smart WiFi Plug Integration with Shelly & myStrom
We have just released a new feature in the Zerofy app that allows users to connect their Shelly and myStrom Smart WiFi plugs. This means that users can measure energy usage and associated carbon dioxide emissions for their various household devices via these plugs. By connecting these Smart WiFi plugs, you will have real-time and automated insights into how much electricity your household devices are using, and the effect this is having on your overall household carbon footprint.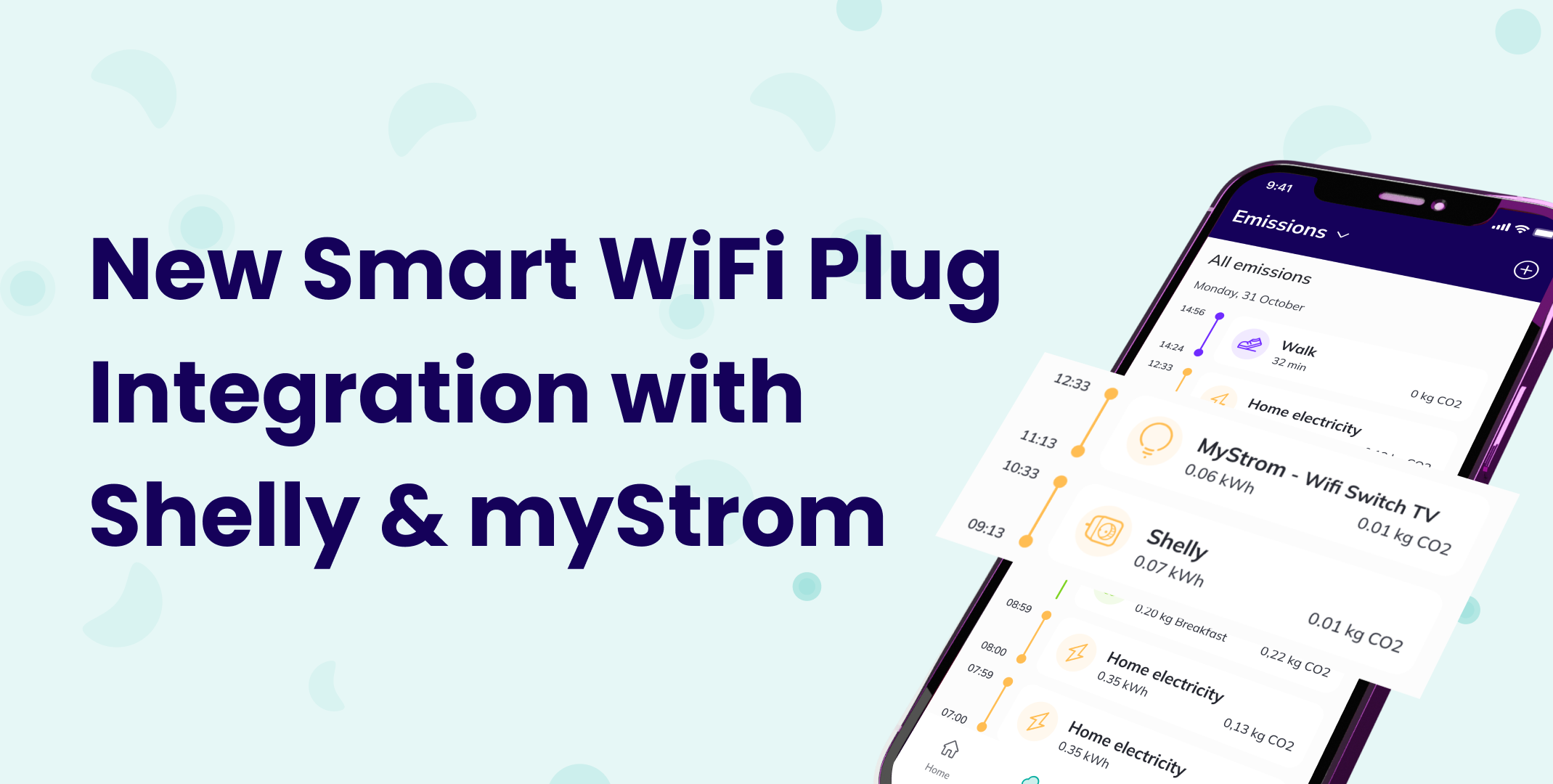 The current energy crisis means understanding where in the home energy is used, and how much, is becoming increasingly important. When you have good quality insight into your energy use, you will be able to make smarter household switches to reduce your carbon footprint. By using these smart plugs and connecting to the Zerofy app, you and your household will have a simple way to understand which devices are consuming the most energy.
What is a Smart WiFi plug?
A smart plug is a device that fits in between the power socket in your wall and an appliance. They are similar in appearance to power adapters you may have used when traveling. The reason they get the 'smart' moniker is because these plugs allow you to control the appliance they're plugged into remotely, enabling them to function in more environmentally efficient and useful ways. A smart WiFi plug, like the ones from Shelly and myStrom that integrate with the Zerofy app, work by connecting to the WiFi in your home. Learn about all the benefits of using a smart plug here.
Want to learn about actions you can take to measure and reduce your household's energy consumption and carbon emissions?
How exactly can I use Smart WiFi Plugs with Zerofy?
Plug in the typical multi-outlet strip you use to connect your devices in your office or living room into a smart plug, connect to Zerofy by logging into your WiFi plug account from within the app, and begin measuring your energy usage and carbon dioxide emissions
See right in the app how much energy your individual appliances like the TV, sound system, or office set up all use, plus their associated carbon dioxide emissions
You can also use the smart plugs to turn off these devices remotely, like when you are on vacation or at night
Can also get the same insights and remote capabilities with kitchen appliances like the coffee maker, or large and energy intensive appliances like the clothes washer and dryer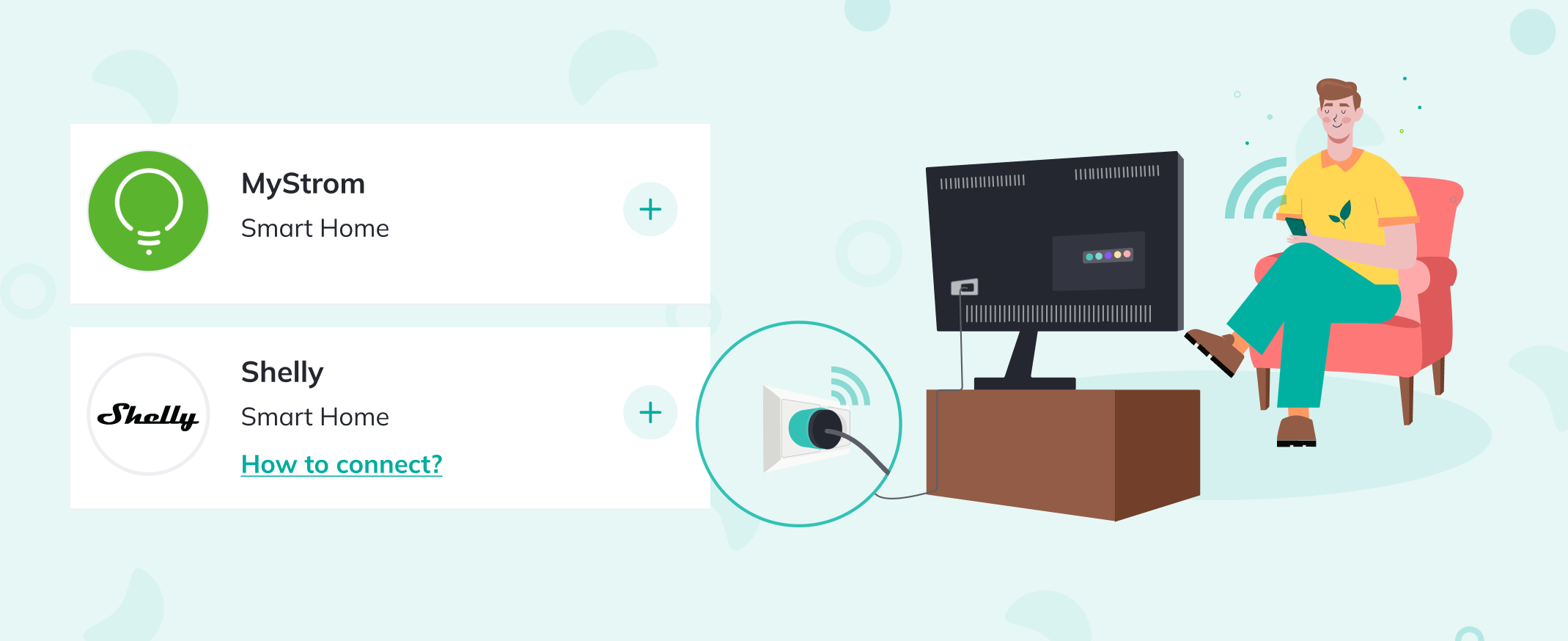 I don't have Smart WiFi plugs in my home yet
If you'd like to take advantage of the benefits of using smart plugs, you can begin by taking a look at Zerofy's Smart Plug Comparision Chart. Based on our analysis of smart plugs in this exercise, we recommend to users the two brands we chose to integrate with, with the specific models being the myStrom Switch, and the Shelly Plug / Shelly Plug S. These smart plugs are very versatile in terms of integrating with smart home platforms. They also both measure energy consumption, they work without additional "hub" devices directly with WiFi and a cloud account, are really easy to set up, and have a good max power limit. You can purchase both plugs right in Zerofy's online shop.