Understand and reduce carbon emissions from your purchases
Zerofy helps you track all your purchases of goods and services and calculates CO2 emissions. Automated and holistic.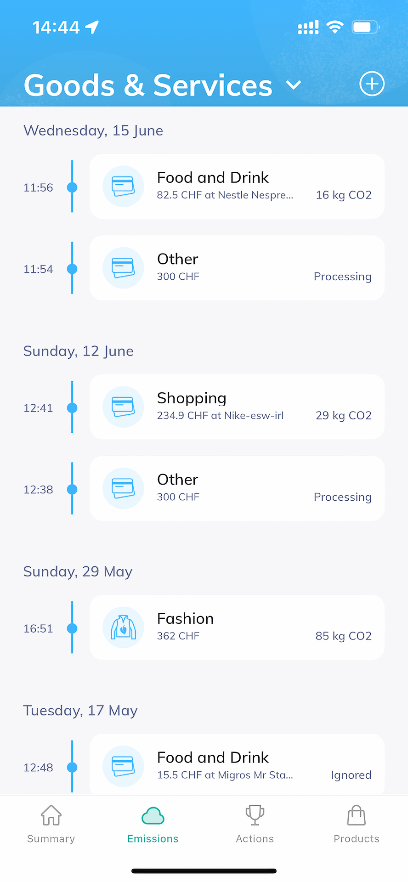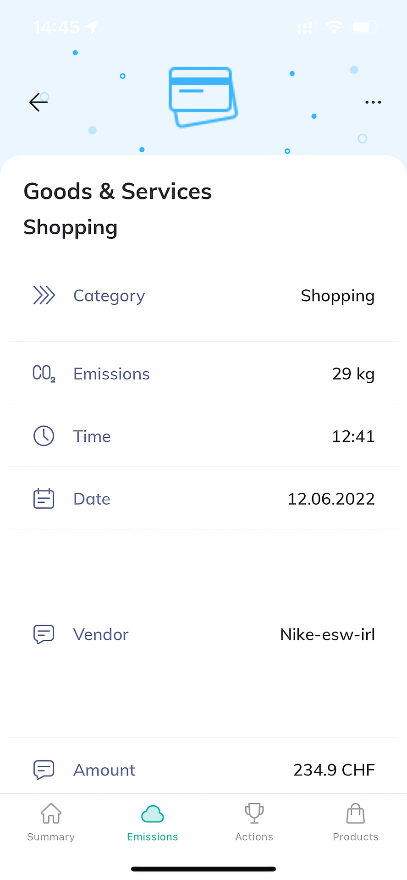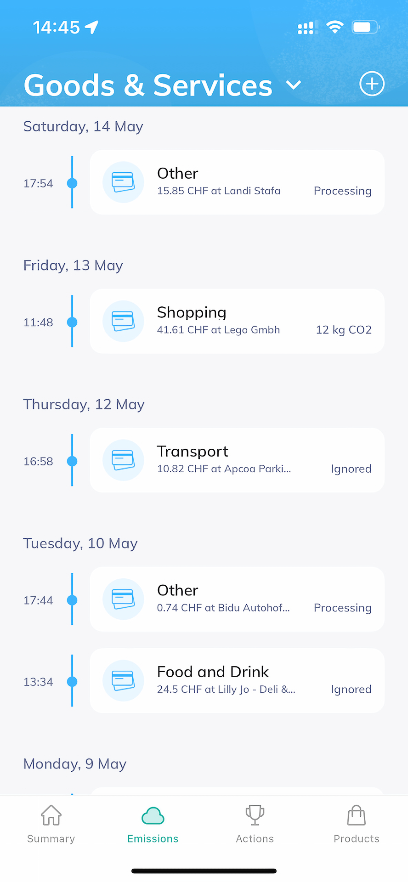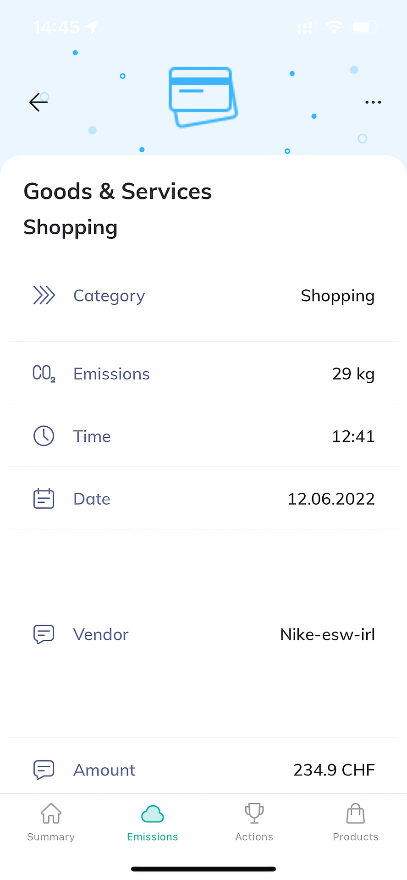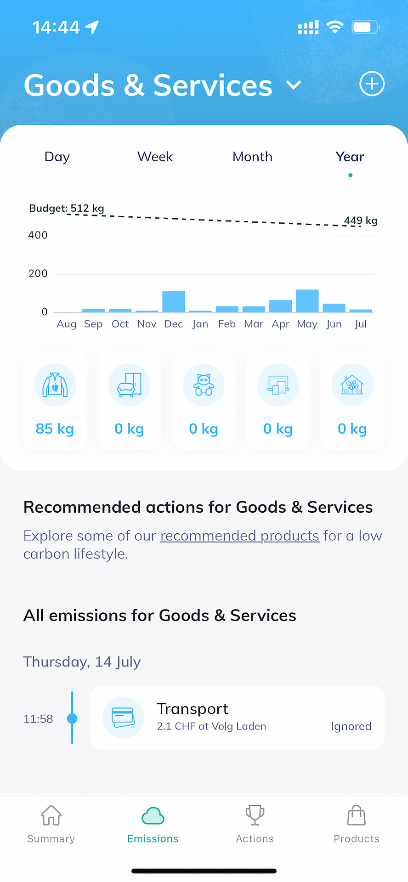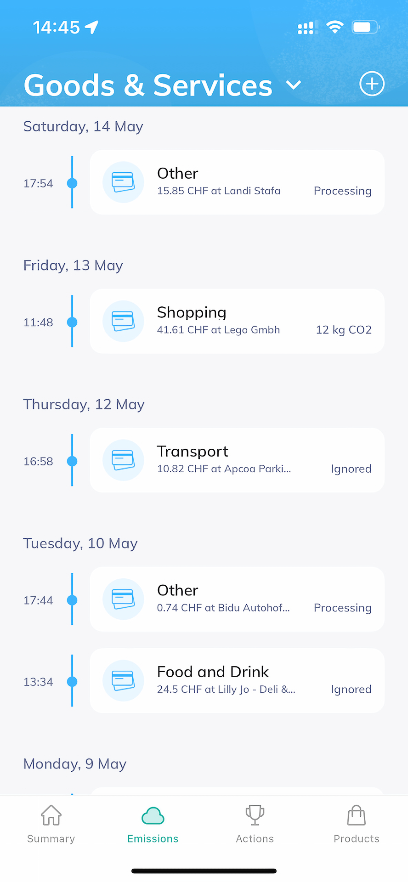 Automated and real-time consumption CO2 tracking
The Zerofy app continuously logs your purchases from your connected bank cards, classifies them into the kind of purchase (fashion, toys, streaming services, etc.) and calculates CO2 emissions based on the category and purchase amount.
You can see how your footprint from these purchases compares to carbon emissions from your transportation activities, meals, or home. And you can analyze a breakdown into subcategories.
Watch all the details about consumption CO2 emissions tracking with the Zerofy app.