Reduce emissions even faster: new Actions & Discover tab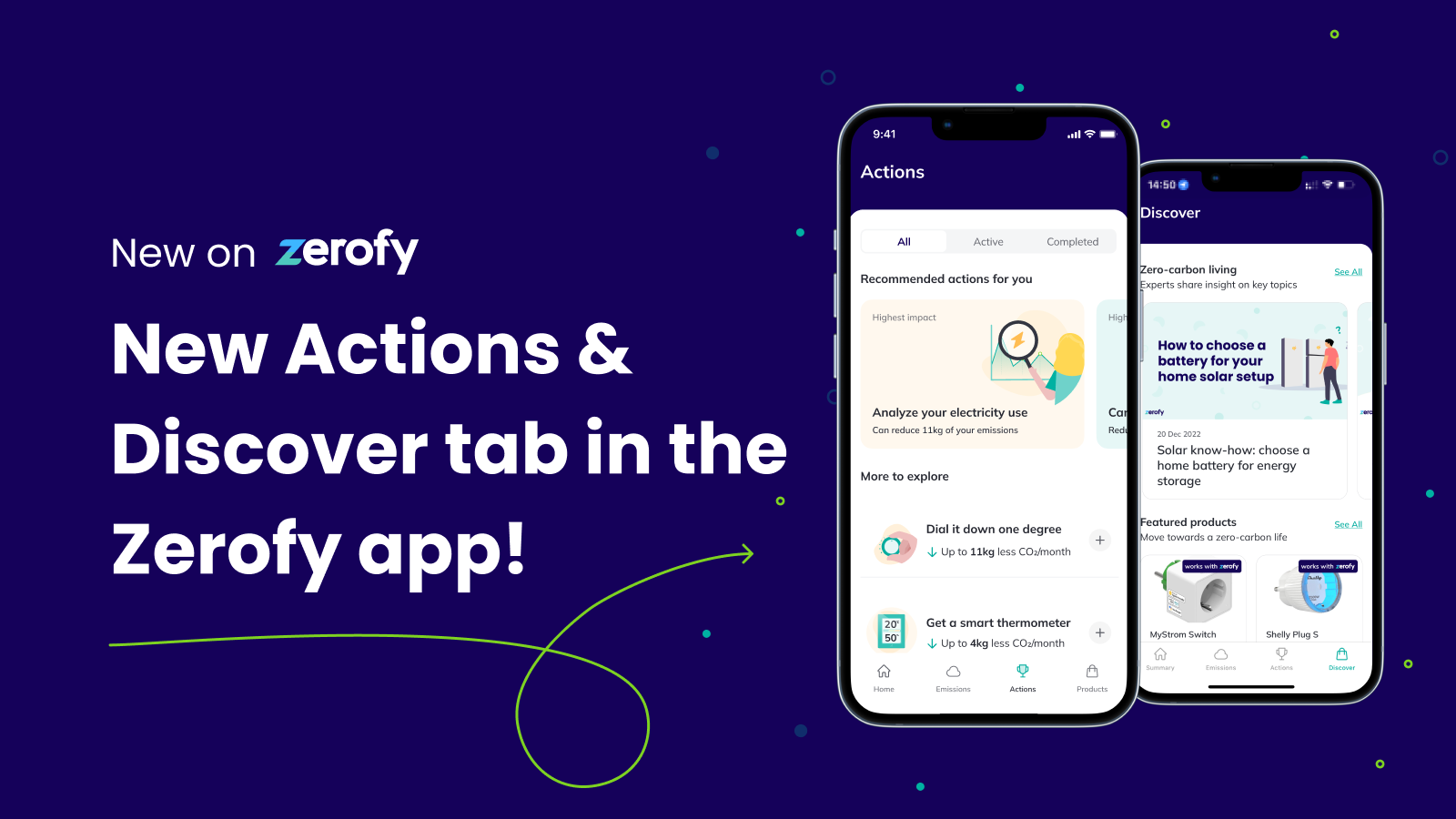 We're excited to share details about our latest app update today! The two main features we have been working on building for this release are new Actions users can take to reduce their household carbon footprint, as well as an updated Discover section for learning.
New Actions available for reducing your household carbon footprint
Actions are a cornerstone of the Zerofy app. Once users know their household carbon footprint, we want them to feel empowered to take tangible actions to directly reduce their emissions. To date, we've included a range of Actions, including using LED lights, installing rooftop solar, eating less meat, and installing a heat pump.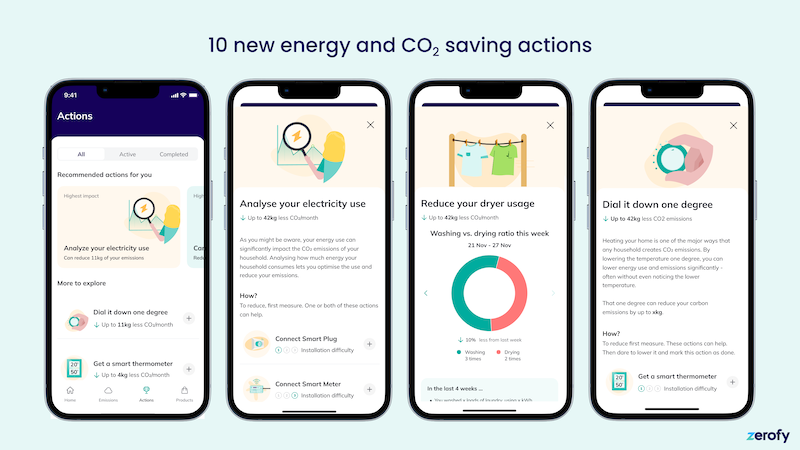 With the release today, we've more than doubled the available Actions to give users more options. This means many new possibilities for saving household energy and money while reducing emissions. We also know every household is different, so Actions continue to be personalised.
These new Actions include:
Analysing electricity usa via connecting a smart plug or meter
Dialing indoor temperature down by one degree
Reducing clothes dryer usage
Running the laundry machine on the eco cycle
Getting a smart showerhead
Installing a smart thermometer
Installing a smart thermostat
Explore actions for reducing your household emissions:
Download Zerofy for iOS
Updated Discover section for learning about low-carbon living and products
Ongoing learning and access to the best resources is a foundational element of Zerofy and our app. In this spirit, we've updated the Discover section in the app. In addition to a fresh design and user experience, the Discover section now includes articles and guides on many different aspects of low-carbon living.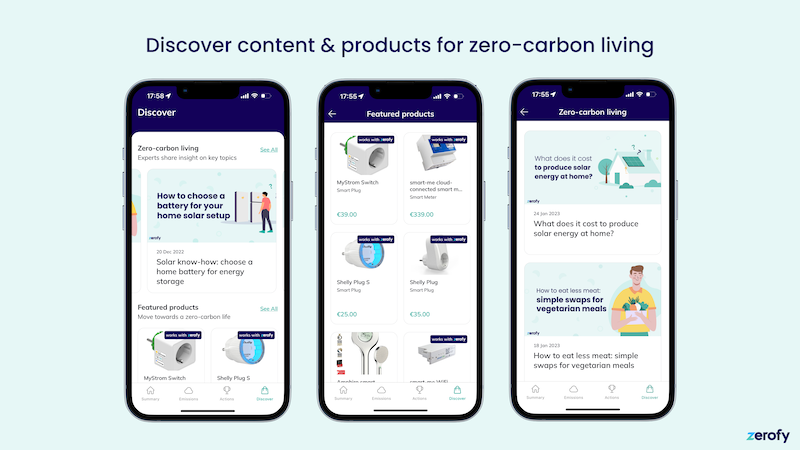 If you've explored the Actions tab and want more information, for example on switching to an EV, you can use the Discover tab to read and explore our expert insight on the topic.
The Discover tab also includes featured products that can help with the transition to a low-carbon life. In our mission to make this transition as simple as possible, you can purchase these products directly in the app.
Already a Zerofy user? Open the Zerofy app on your mobile and try the new features now!