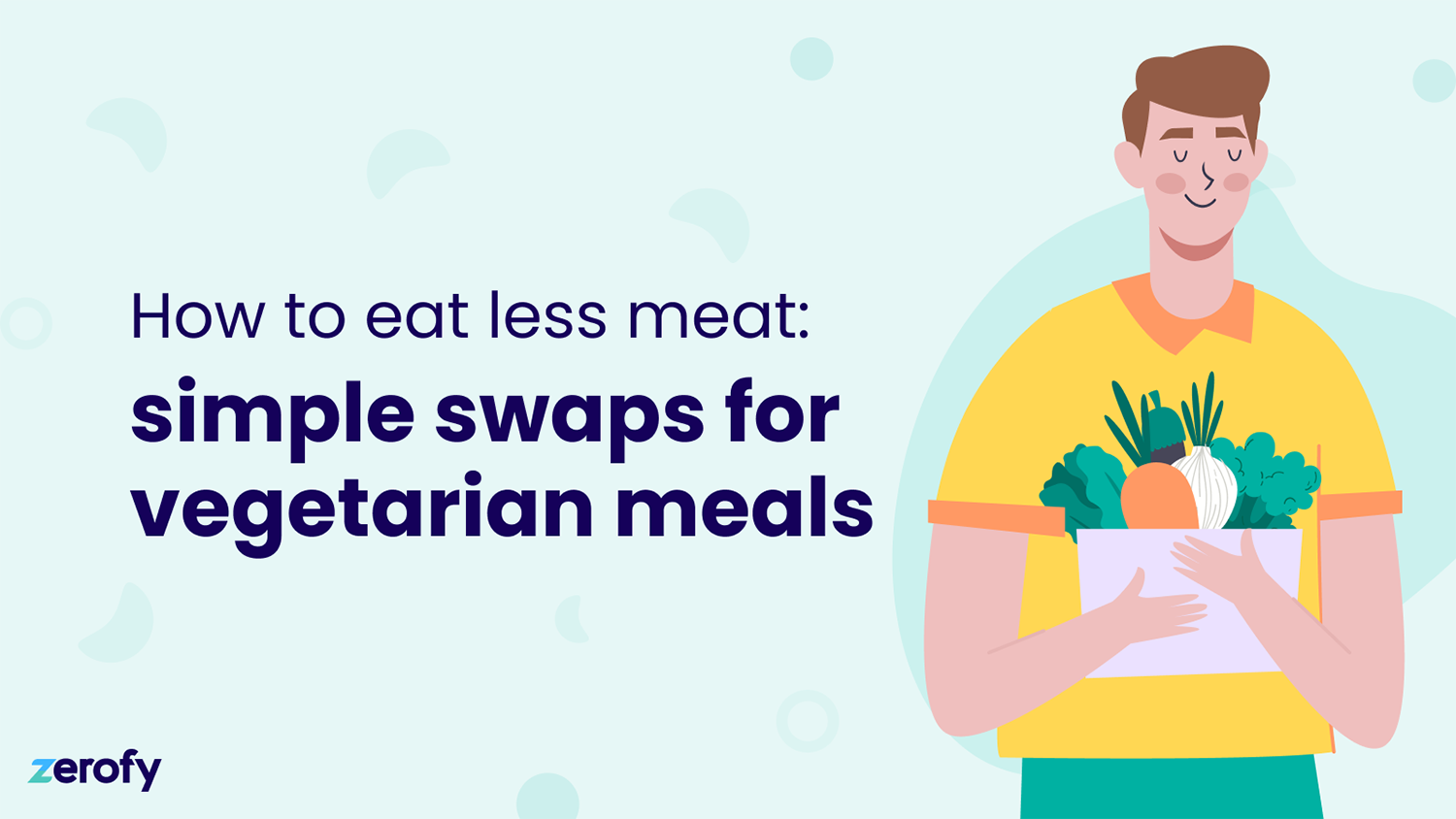 It's no secret that meat production is a major contributor to global greenhouse gas (GHG) emissions. The raising of cows, pigs and other livestock for human consumption, as well as the feed for these animals, is responsible for 57% of all food production emissions. Beef production alone leads to one quarter of all global emissions from raising and growing food. A 2021 study in Nature Food found that producing 1 kg of wheat leads to 2.5 kg of GHG emissions, while 1 kg of beef leads to 70 kg of GHG emissions.
While the growing and harvesting of plant based food certainly is not zero-emissions, it has been shown to have a much smaller impact. For example, Poore and Nemecek's 2018 study found that the impacts of the lowest-impact animal products exceed the average impacts of substitute vegetable proteins when it comes to GHG emissions.
We mention the above stats not to make anyone feel guilty, but to help us make more mindful decisions. As individuals, we have a lot of power to make food choices each day with lower associated carbon dioxide (CO2) emissions. Eating less meat and focusing on plant-based meals more frequently is a great way to lessen the impact of your diet. It is an action you can take immediately, although it is important to recognise that the impact is delayed. Only when many people reduce meat consumption and demand decreases will there be a decrease in CO2 emissions.
While many want to eat less meat, for some there can be a barrier if they don't have experience preparing meals without meat. A 2022 study in the UK found that more than one third of people they surveyed said they wanted more knowledge on how to plan and cook meals with less meat in order to reduce their meat consumption. At Zerofy, we believe that making swaps in our daily lives to reduce emissions should be as frictionless as possible, and we hope you find the below helpful in your plant-based eating journey.
Before we begin: a plant-based cooking tip
If you're looking to up your vegetable intake and reduce your meat consumption, one strategy to make it stick is to focus on eating vegetables you already like. If you go to the grocery store and load up on vegetables you don't enjoy eating simply because you think you should eat them, you're not setting yourself up for success. Choose a few vegetables you've liked eating in the past, and focus on finding appealing recipes and delicious methods for preparing them.
In the below, we have included plant alternatives to meat, i.e. whole vegetables, pulses, and legumes. The growing industry of processed meat alternatives like Beyond Meat and Impossible foods is another direction you can go when decreasing your meat consumption. Stay tuned for another piece on the Zerofy blog exploring this in the coming months.
1. Lentils
Lentils are an amazing and versatile meat substitute. Their crumbly, piecemeal texture resembles ground beef, and they quickly take on the seasoning of your recipe. They are easy on the wallet, and also full of lean protein, fiber, iron, potassium, and magnesium. At your grocery store, you may find a few different varieties of lentils: black, brown, green, or red. Go for brown, black, and green as they tend to hold their shape better when cooked. Red lentils are delicious and fast cooking, but do have a tendency to get mushy and are therefore not as malleable for certain recipes (i.e. veggie burgers, meatballs, patties).
Recipe to try: lentil and mushroom meatballs
2. Jackfruit
Jackfruit comes from a tropical fruit tree that grows in Asia, Africa, and South America. It has a bumpy outer rind, but the pale fruit inside has a stringy flesh that is surprisingly good at imitating meaty textures. It also has a relatively mild taste so can take on the flavour of whatever you're cooking it in, especially if you marinate it or include it in a dish that simmers (like a curry). In recent years, it has become especially popular as a stand-in for pulled pork in savoury sandwiches. You might be able to find it fresh depending on where you live, but it is more commonly purchased already prepared and ready to cook with, either in a can or a pouch.
Recipe to try: Carnitas with jackfruit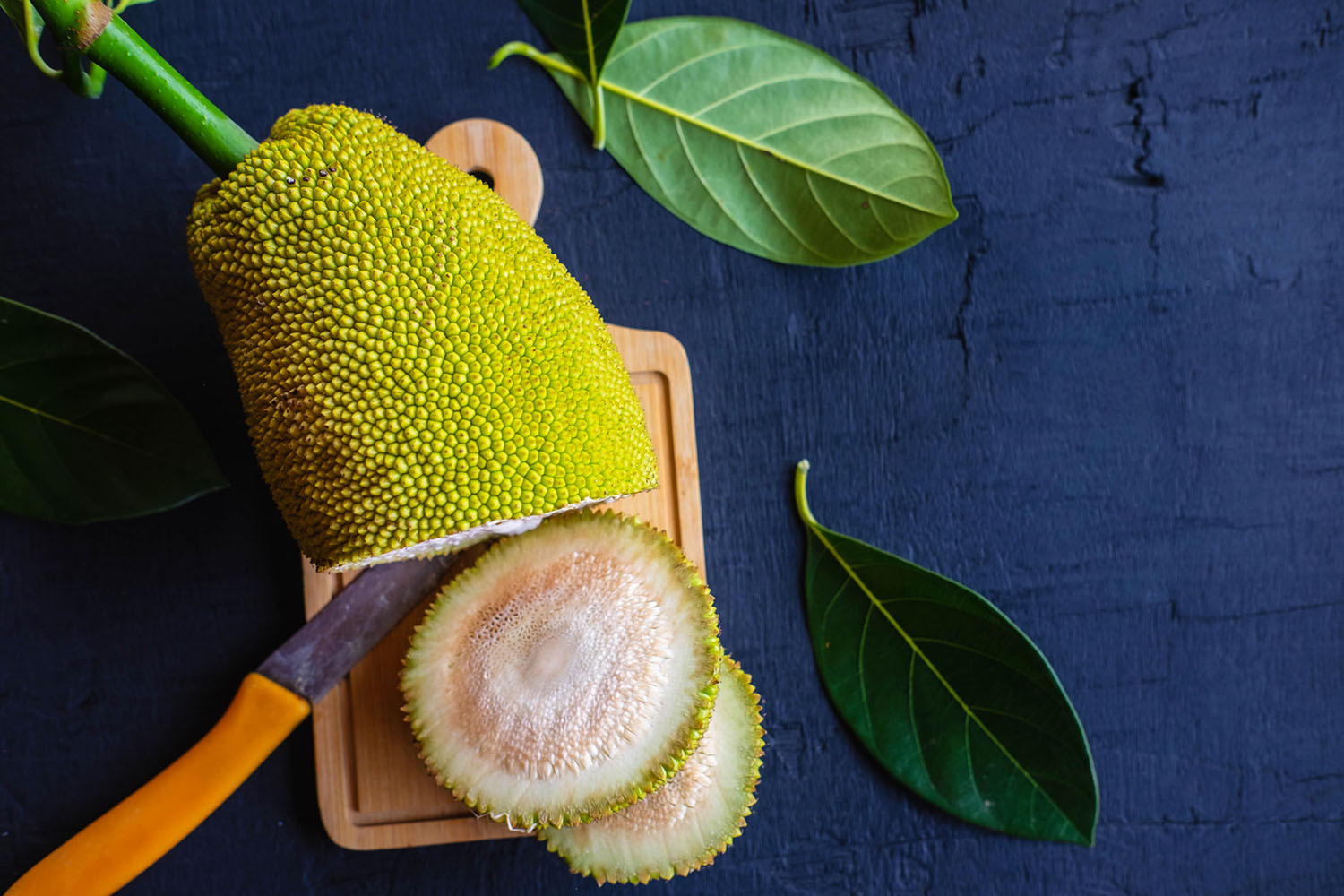 3. Beans
There are so many types of beans available, and they make an especially good meat substitute in stews, chilis, and burgers. Beans are high in protein and fiber, and also inexpensive. Canned beans are great for convenience, but to cut your shopping bill even further, you can buy dry beans to soak and then cook. Many home cooks find dried beans to have a better texture and flavour than canned. When combined with eggs and flour, beans hold together and fry or bake well, making them a natural choice for veggie burgers or patties.
You can also use beans to cut the amount of meat you are eating in a dish. For example, if you are making chilli, and it calls for pinto beans and ground beef, you can up the bean quantity called for by 50% and reduce the ground beef called for by 50%.
Recipe to try: black bean burgers
4. Mushrooms
While mushrooms aren't a high protein meat swap like some of the above options, they stand out because of their toothsome texture. Depending on how mushrooms are cooked, they can be chewy, crispy, juicy, or silky. Their versatile texture makes them a no-brainer as a meat substitute. They also tend to absorb sauces and flavours quite well.The most well-known use for mushrooms as a meat substitute is the portobello burger, but there are lots of other ways to swap in this humble fungi. There are so many different varieties of mushrooms, with some very well suited to specific meat imitations. We like using quick-crisping shiitakes as a bacon alternative or finely chopping creminis to add to recipes in place of ground meat.
Recipe to try: mushroom bourguignon pot pie
5. Eggplant
Eggplant is a fantastic meat alternative because the vegetable's flesh is meaty and hefty, and it really shines when thrown on a grill. Thick cut pieces can be marinated and seasoned and barbecued in place of a steak, or cut into small pieces and used in kebabs. However you cook it though—grilled, braised, fried, roasted—eggplant becomes a real centrepiece of a meal. While the vegetable can be slightly bitter in taste and almost starch-like in texture when raw, once cooked it becomes tender and rich. Keep in mind that similarly to mushrooms, eggplant is a great textural meat alternative, but does not carry the protein power of lentils and beans.
Recipe to try: eggplant parmesan
Plus, some great plant based blogs we love
Additional resources on the topic of eating less meat