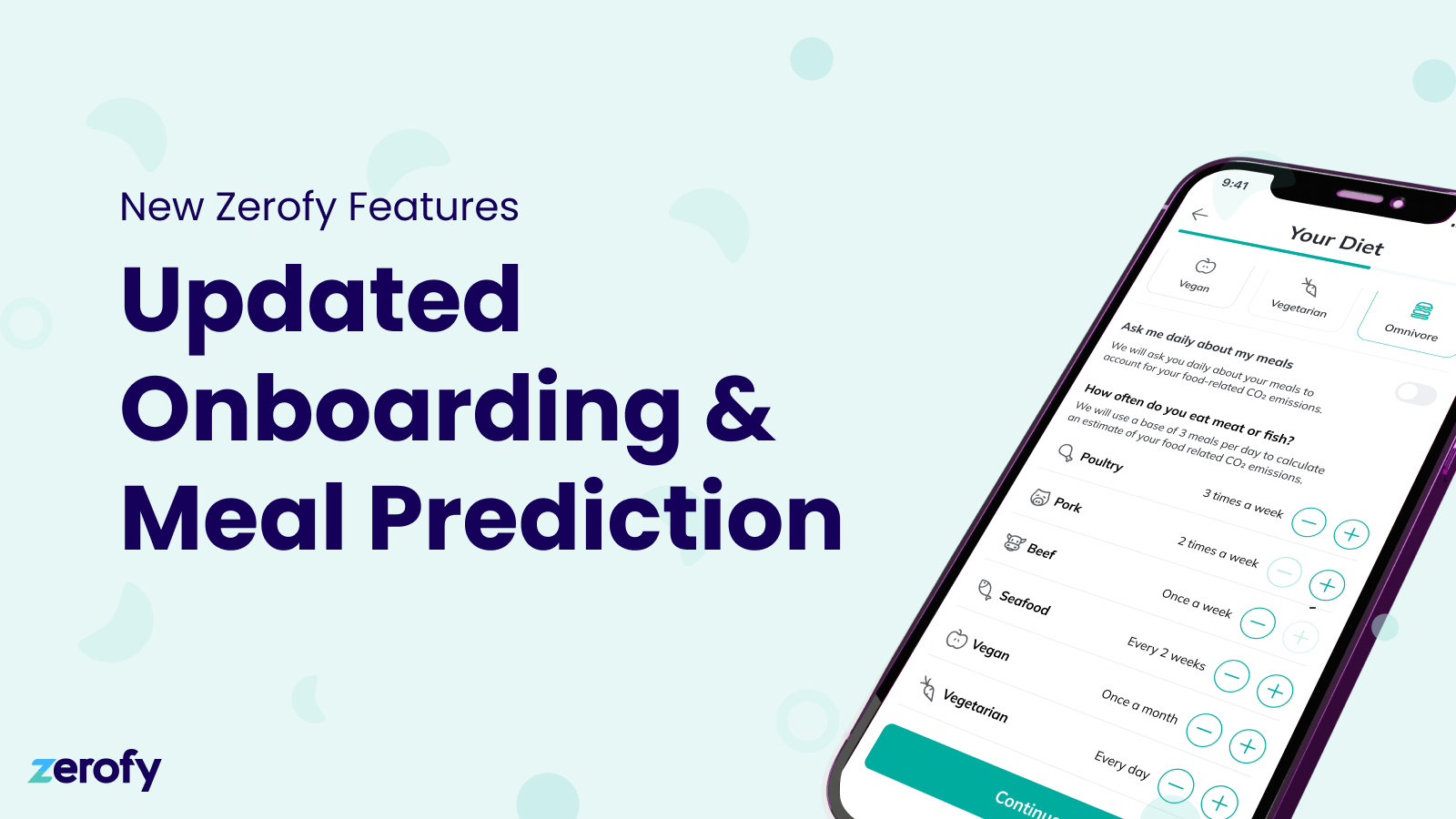 Our team has been working hard on improving and refining the onboarding process for new Zerofy app users. Our company's mission has always been to simplify a zero carbon life for households. One of the ways we do this is by largely automating the tracking of your household carbon footprint. By improving our onboarding process, we're ensuring that we can most accurately calculate your base carbon footprint and provide tailored recommendations for how you can reduce it. The update specifically includes a redesigned user experience to make the onboarding smoother and more intuitive, so you can get up and running with Zerofy more quickly, with confidence your carbon footprint is being captured accurately.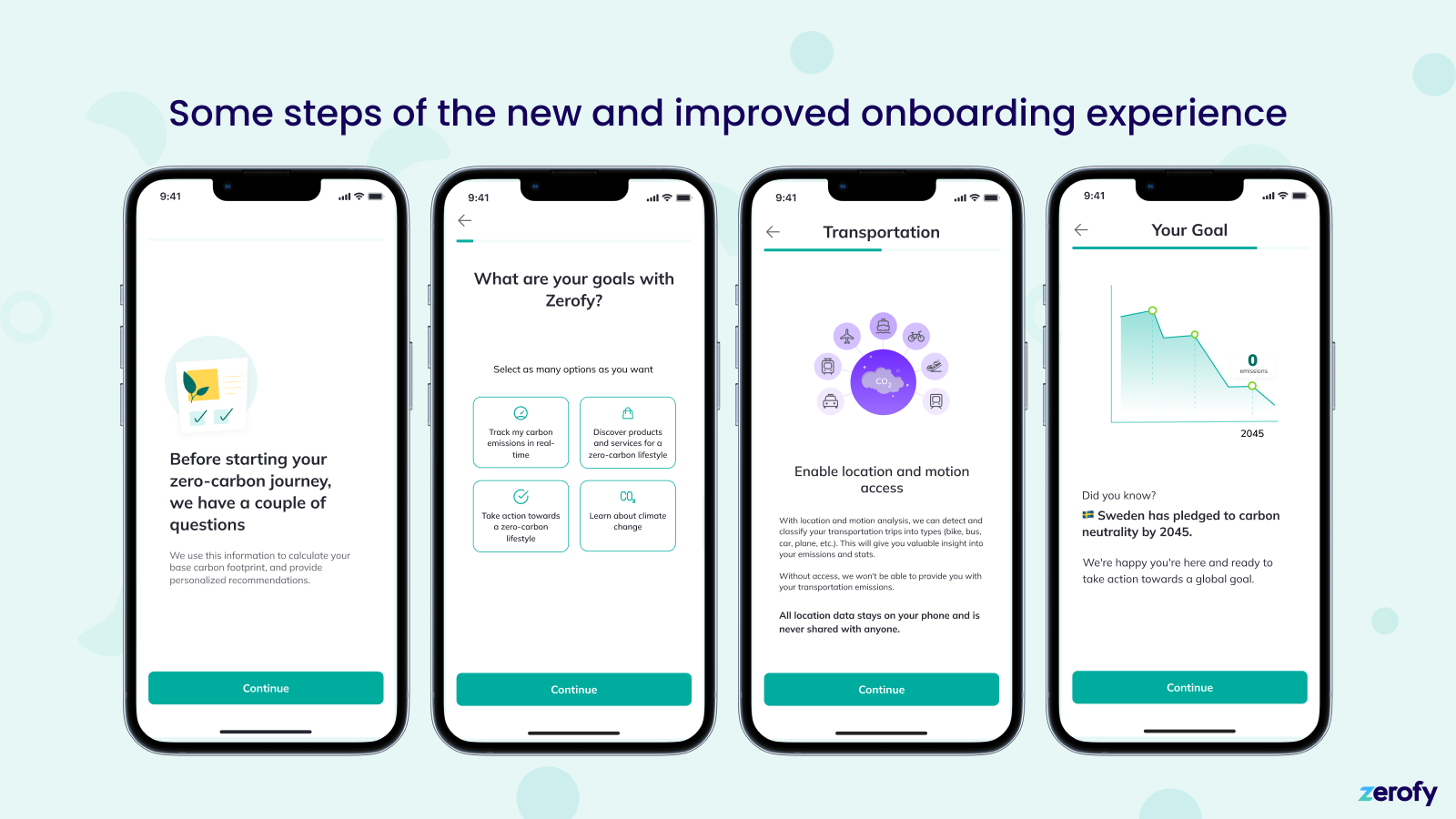 The onboarding is quick and just takes a few minutes. We'll ask you:
About your household make-up and goals with using Zerofy
Your transportation details, like your car make and model and whether you'd like to have your transportation emissions automatically estimated
Details about your home, like the type of building, heating type, whether you have solar, and any smart devices or appliances you'd like to connect
Whether you'd like to be prompted weekly about your goods or services purchased, and if you'd like to connect your credit/bank card to automatically calculate your associated CO2 emissions
Don't have the Zerofy app yet?
New meal prediction feature
One-third of global greenhouse gas emissions come from food production. It's a staggering statistic to be sure, but also one we have a lot of individual power to affect with our daily food choices. To give you insight into the emissions associated with the food you eat, Zerofy tracks your daily meals. You already have the option to manually enter the kinds of meals you eat each day, for example a vegetarian breakfast and lunch, and a vegan dinner. Our super-simple user interface allows for a manual meal entry in less than five seconds. Or, using our new meal prediction feature, you can simply enter how often approximately you eat meat or fish, and how often your meals are vegan or vegetarian. Users need to do this just once, and then the Zerofy app uses this to automatically populate meal entries, and shows you how they factor into your overall household carbon footprint.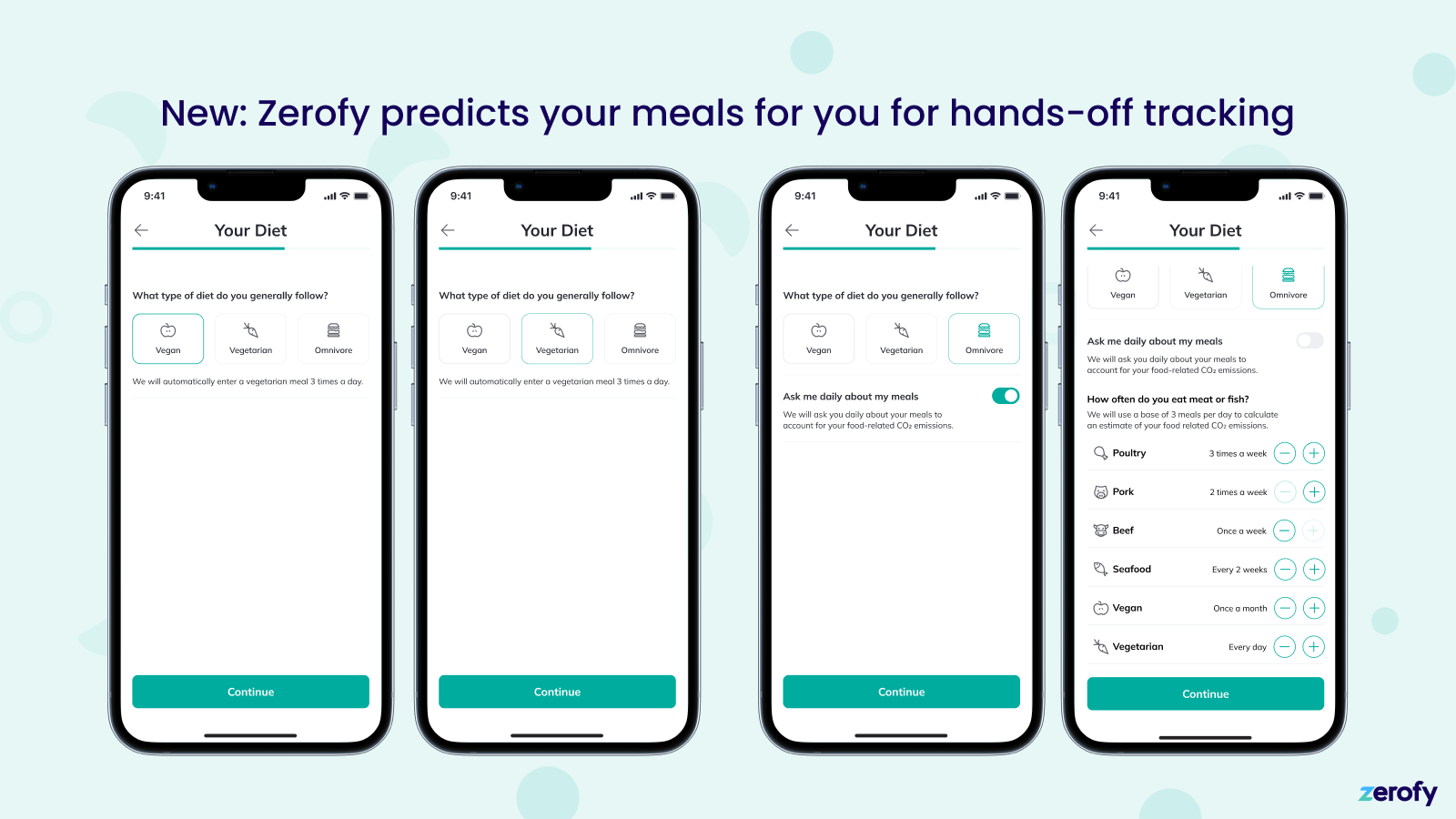 Furthermore, if you chose to track at least some (21 to be precise) meals manually, our meal prediction algorithm will also use these historic patterns to automatically fill in your meals for days where you do not enter any meals manually.
You can differentiate entries that have been entered manually versus those that have been filled in with our algorithm by the little robot icon on the meals.
As you may be aware, emissions from transportation, home, and spending can already be tracked and analyzed fully automatically with Zerofy—no manual data entry is needed. With our new meal prediction algorithm now estimating emissions from food has gotten much more automated, too. But, if you wish to track meals manually, you can still do this. With this new meal prediction feature we better balance two qualities that are integral to our product: automation and accuracy.