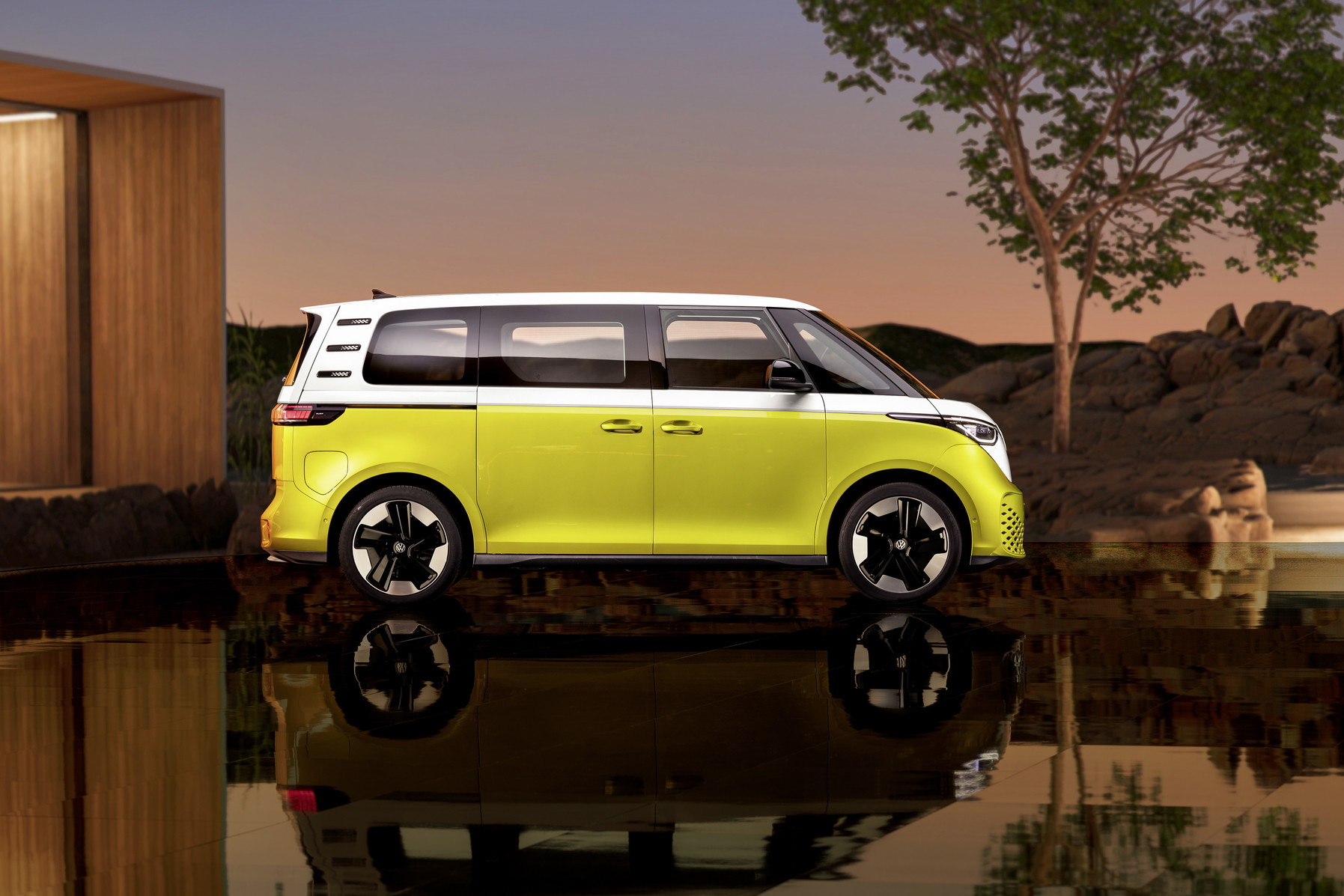 The VW ID.Buzz is likely one of the most anticipated EVs for the year 2022. Ever since the first concept was published, the final design and specs have been eagerly awaited. The reasons for the excitement are manifold.
The buzz
The concept design managed to marry the legendary VW Hippie van image with a modernized look and electrification
It's one of the few electric vans or cargo transporters, and in particular built from an electric platform and not as a modified ICE (internal combustion engine) vehicle
It's one of the few alternatives to a large SUV such as the (expensive) Tesla Model X for large families or smaller groups
On March 9 the official reveal finally happened, and not surprisingly the ID.Buzz is our EV of the month for March 2022.
The specs
Around 400km range (WLTP. Independent real-world measurements are still pending)
145km/h top speed
170 kW fast charging (11kW home AC charging)
77kWh battery
Space for five persons and 1,121 litres of luggage. Longer wheelbase six- and seven-seat variants are planned for 2023.
Lots of USB-C ports
Digital features (over the air updates, travel assist etc.)
Bi-directional charging (Vehicle-to-Home) enables the integration into the home energy system to power the house from the car's battery
The reviews
Reviews so far have been very positive. We are still awaiting more detailed drive and range tests, which will likely happen once deliveries start in fall this year. In the meantime, below are some of the current video reviews:
Top Gear ID.Buzz review:
Doug DeMuro ID.Buzz review (detailed exterior and interior review)
And Bjørn Nyland's initial reviews: