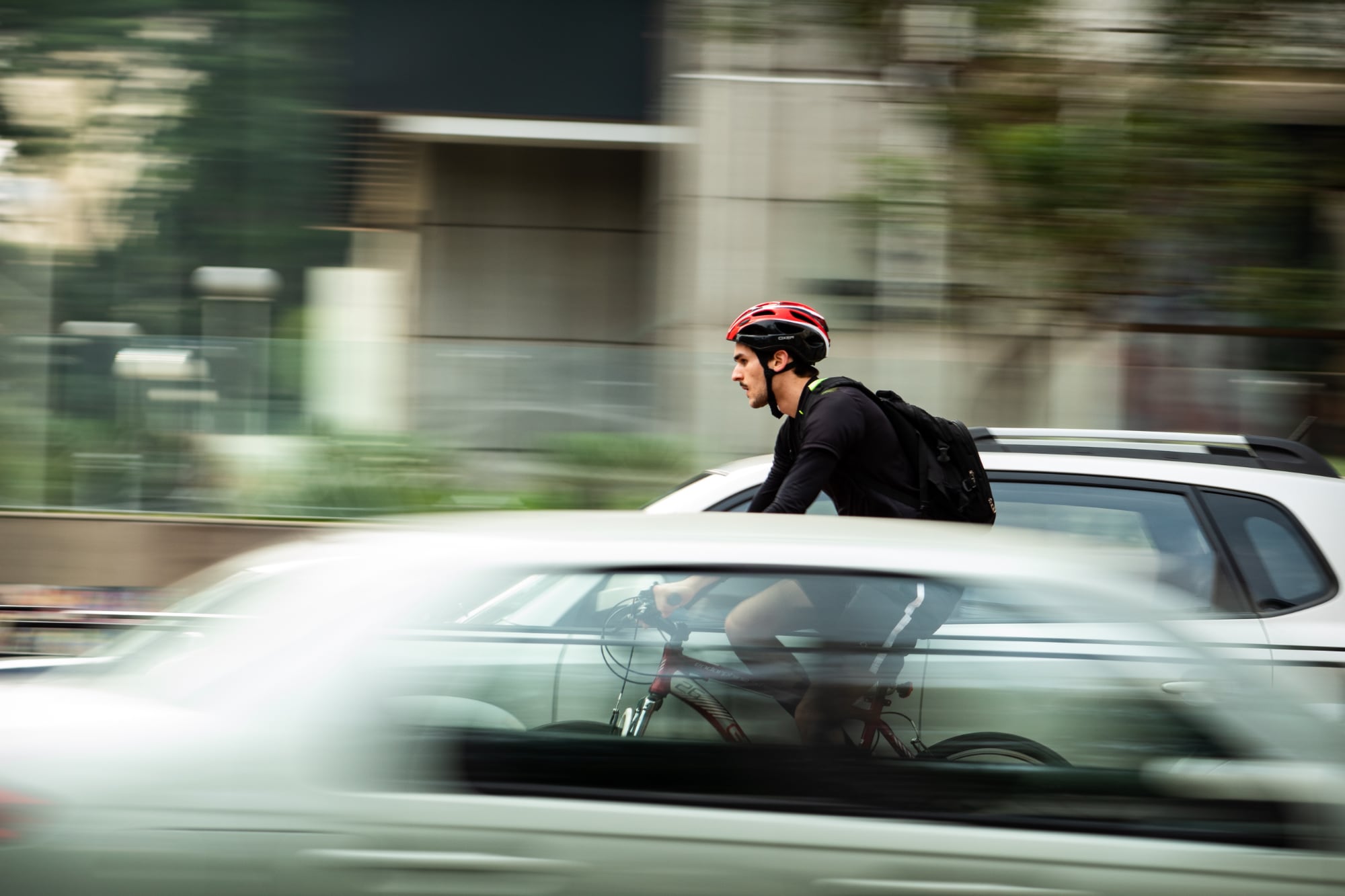 Commuting by bike allows for combining some exercise and fresh air with the daily necessity of the commute. E-bikes can be particularly useful compared to regular bikes, as they enable commuters to travel further distances, travel faster and help avoid arriving at work exhausted and sweaty. Recent research has also shown that e-bike ownership correlates with a reduction of car usage and public transport usage (albeit no effect on car ownership could be measured). Reducing (ICE) car usage has a direct benefit of burning less oil and with that reducing CO2 emissions.
In this article we look at three e-bikes which are particularly suited for commuting. A commuter e-bike (in contrast to some leisure e-bikes) needs to be made for an urban environment, equipped with light etc, should be light, and maybe also stylish.
Our contestands are from
Ampler Axel
Ampler has been producing stylish commuter ebikes for a few years now. A highlight of their design is that it is hard to tell apart from a regular bike with the battery hidden nicely in the frame. The bikes are also fairly lightweight. Their Curt and Stellar have been a great choice for commuters, and just this month Ampler released the new Juna and Axel bikes.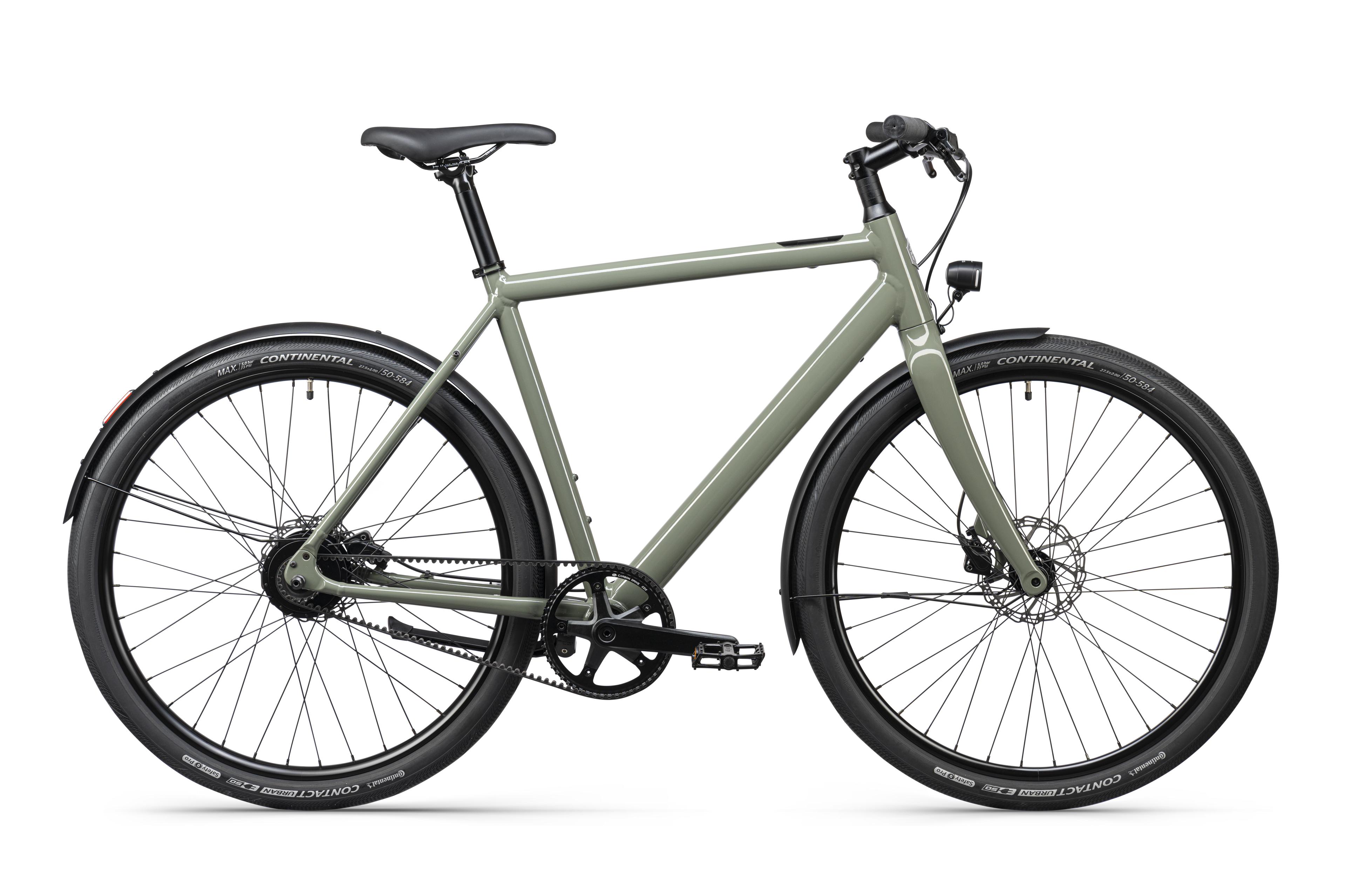 Have a look at their Axel / Juna release video here: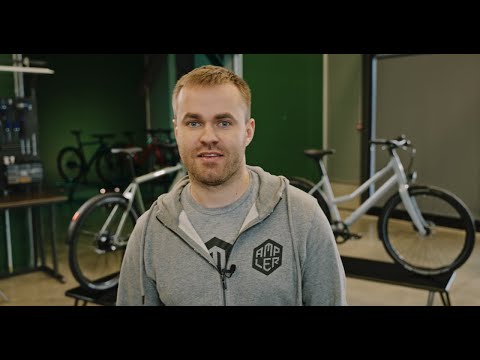 Van Moof S3
Van Moof bikes have a unique frame geometry and design which gained them a red dot design award. It features many clever design innovations such as an integrated lock, frame-integrated front lights etc. The battery is integrated in the frame tubes, and (what sets it apart from the other bikes) it can also be combined with an external range extender battery pack for longer trips.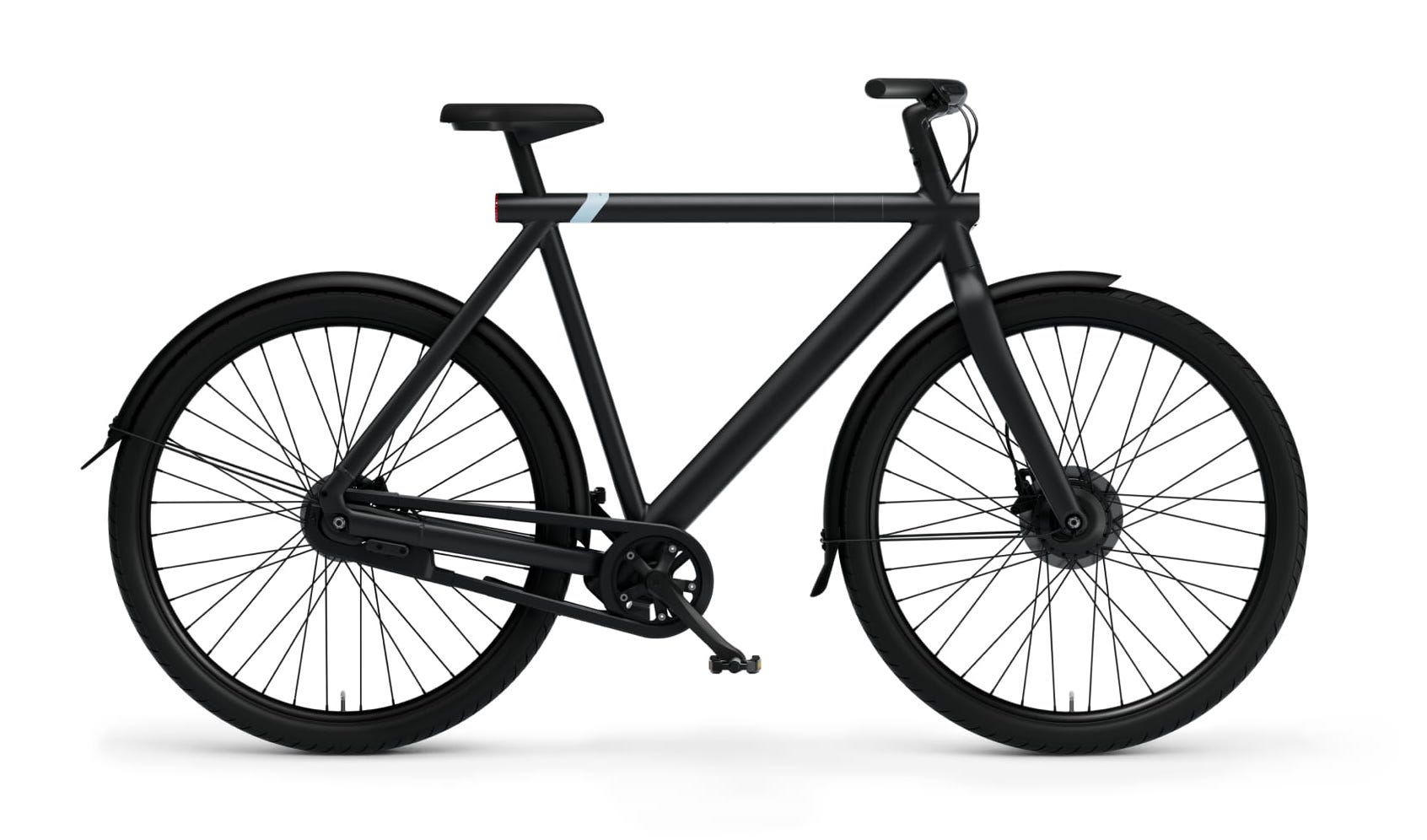 Cowboy 4
Cowboy bikes integrated the battery at the back of the frame in a removable set up. Another unique feature is the integrated phone mount on top of the handlebar, including wireless charging. It also features an integrated lock with auto-unlock on approach.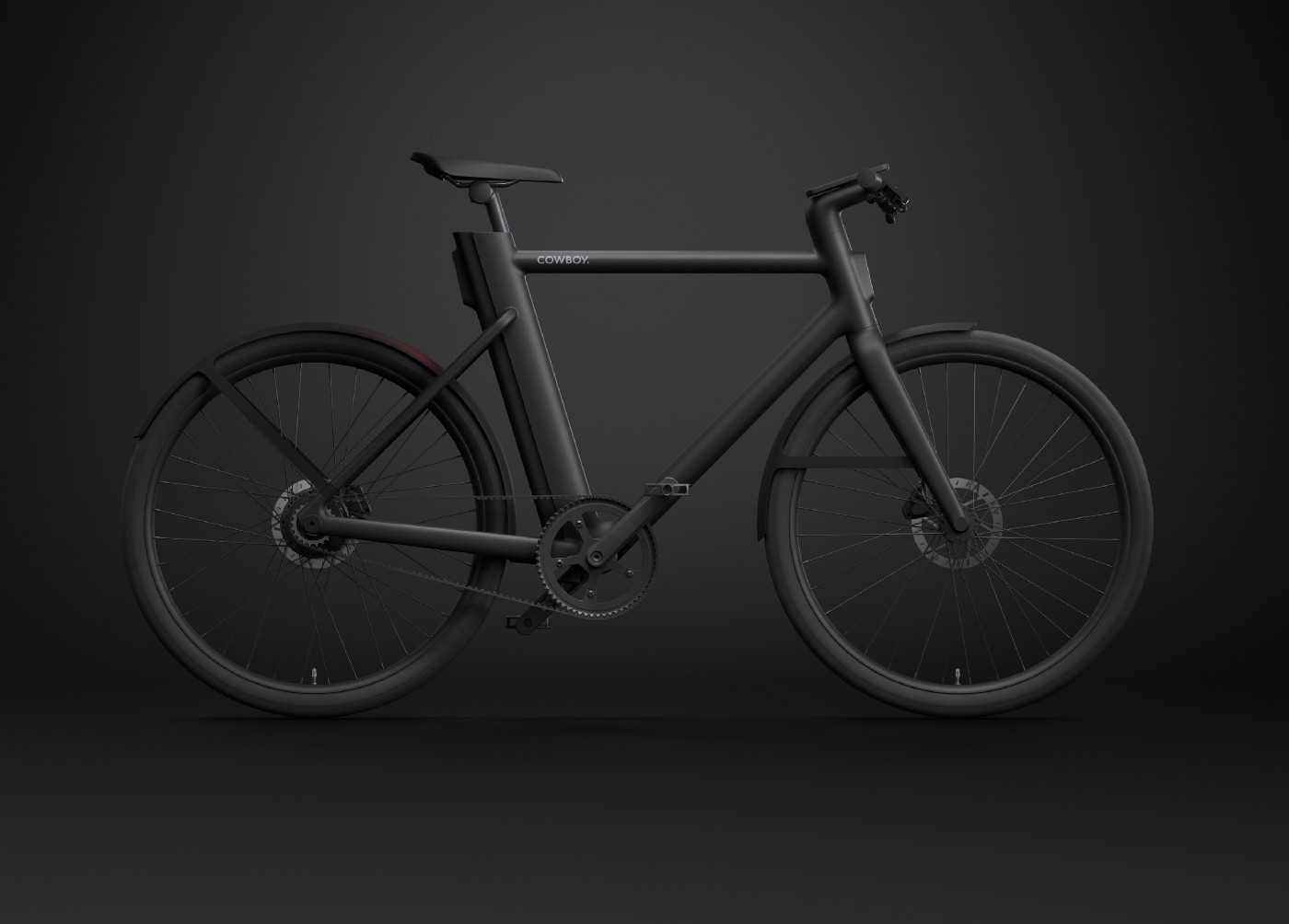 Comparison of specs
Here's a rundown of the specs: all bikes have similar range and the same speed, but they differ especially in design an equipment. The Van Moof has a larger battery and most features, but is heavier compared to teh Ampler and Cowboy models. All three bikes are in a similar prices range aroudn 2500 Euro.
| | Ampler Axel | Cowboy 4 | Van Moof S3 |
| --- | --- | --- | --- |
| Avg. Range | 70 km | 70 km | 60-150 km |
| Max speed | 25 km/h | 25 km/h | 25 km/h |
| Torque | 45 Nm | 45 Nm | 59 Nm |
| Battery size | 336 Wh | 360 Wh | 504 Wh |
| Integrated lights | Yes | Yes | Yes |
| Integrated lock | No | No | Yes |
| Integrated display | Yes | No | (Matrix) |
| Mobile App | Yes | Yes | Yes |
| Phone mount | No | Yes | No |
| Weight | 16.3 kg | 18.9 kg | 21 kg |
| Price | EUR 2590 | EUR 2590 | EUR 2348 |
So, there you have it: three great e-bikes to start your low-carbon commute into spring and summer 2022.